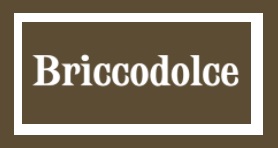 PANNOCCHIETTE
Let them a-maize you.
Tip: before tasting them, smell them. The scent of ripe corn, the warmth of a sweet summer, a feeling of well-being and vigour will surround you. And then, try not to eat them all if you can!
CUORICINI AL CACAO
Hearthrobs
"Everyone asks for me, everyone wants me…", just like Figaro sings, this soft-hearted biscuit will enchant your breakfast with the intense flavour of dark cocoa. You'll soon want another one. If you're looking for an intense flavour without butter, this biscuit has the right temper and crunch that will sweep you off your feet
BRICCOLINI
The founder
Grandma Rosina's recipe led to the first biscuit made in our factory, the one that shaped everything that followed. A perfect mix of crunchy Piedmontese hazelnut grains and chocolate chips, perfect to shower her grandchildren with sweet cuddles from morning to evening.
ARANCETTI
A trip to the South
Cocoa biscuits with freshly grated orange peel and rum. Your palate will travel through orange blossoms and Central American plantations on the rum routes. Enjoy them while sipping tea or as an exotic after-dinner with friends.
PASTE DI MELIGA
Grandma's original.
Another classic recipe handed down from grandma, not to be put into question: simply spot-on! The stone-ground wholemeal corn flour welcomes cream, sugar, butter, eggs, vanilla and lemon zest to renew the eternal pleasure of home-made biscuits.
BRUTTI E BUONI
Fireworks.
A burst of sweetness and fantasy, volcanic swirls of meringue with whole hazelnut from an ancient recipe of the Langhe territory. Handmade with a spoon, no butter nor lactose but surely a lot of love. Their sublime ugliness will charm you, their crunchy taste will captivate you.
LINGUE DI GATTO
Butter and purring.
The classic biscuit to cheer your breaks. Handmade like caresses, with tender wheat flour, soft butter and icing sugar. Wrinkled to the touch but velvety on the palate, a moment of sweetness that everyone needs to always be reminded that life is beautiful.
TENTATORI
Tempting in name and in fact.
Imagine a white meringue mountain with lots of little dark chocolate chips. Fill a piping bag and then, by hand, one by one, make many spiral meringues with a final swirl. Leave them in the oven overnight to cool down. In the morning, an army of tempters will be ready to challenge your integrity…
CIAMBELLINE PANNA E CAFFÉ
A Moka flavour.
Intense and fragrant like a sugar candy on the palate, these delicious doughnuts taste like coffee made in the coffee pot! Two complementary flavours, cream and coffee, combined in a single biscuit: a hymn to the pleasure of the Italian breakfast.
OSSI DA MORDERE CACAO E NOCCIOLE
You, them and ice-cream.
If you know how hard it is to bite nougat, well, you're gonna love these ones! They won't put up any resistance and will fill your mouth with sublime flavours. Piedmontese hazelnuts, cocoa, egg white and icing sugar: Only 4 ingredients in these irresistible crunchy delights. Always a treat, but perfect with ice cream.
OVETTI ALLA VANIGLIA
The party never stops.
If you think the party is over, you're wrong. This delicious soft wheat flour egg turns an everyday breakfast into a feast. This classic bourbon vanilla shortbread is always a pleasure to enjoy, from Easter to Christmas, whether alone or in company.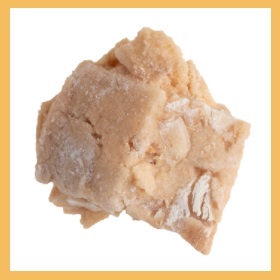 OSSI DA MORDERE ALLA MANDORLA
It takes 48 hours to make them and only 48 seconds to make them disappear
Only 3 ingredients (egg white, sugar and whole almonds). Just like their cocoa brothers, it takes 48 hours to make them, entirely by hand. Very selected raw materials, a lot of effort and a well-deserved success. But too, too tasty: how long will it take you to finish them?
MARGHERITE
Your first smile in the morning.
As simple and good as the flower they're named after. Delicate and fragrant, made with corn flour, sunflower oil and lemon zest. You picked them up and they smile at you. Dip them in coffee or tea. They will make you feel loved from breakfast in the morning to the last treat before going to sleep.
COCCOLE
Coconut vegan.
For breakfast or as a snack, some people prefer to avoid eggs, lactose and dairy products. Yet, they don't want to give up the taste and flavour of a biscuit. So, here are some cuddles especially made for adults and children, with the natural sweetness of coconut. And bye bye eggs and butter!
A corner of sweetness.
Do you want to add sweet temptation to your sales pitch?
Diversify your proposal with top quality biscuits that will win your customers over with the right amount of taste and sweetness. Briccodolce products speak the genuine and simple language of the past, like all natural things do. This is why choosing our biscuits means being attentive not only to the quality of what you offer, but also to the image and values you want to convey. We can provide our products in various sizes, from 100 grams up to 500 grams depending on the type of product. For further information please fill in our form and, on request, we will send you a sample.
BRICCODOLCE nuovi pack
Quality and reliability.
Two essential ingredients.
If you are now curious to taste our biscuits and travel with us, while improving those "small" details of taste and image that often make the difference, we will be happy to send you a test supply as soon as possible.
Would you like your clients to never forget how good it feels to travel with you?Offer them the sweetest experience elegantly wrapped.
Today, the harmony of flavours of Briccodolce biscuits has earned itself a first class place on airlines and railways that want to stand out, offering their travellers something special with a touch of style. Thanks to the experience we have acquired in the supply of sweet and savoury snacks, . we have developed a production system and a level of service able to meet the requirements of the most demanding companies in the sector.
Always ready to go.
These are the main operational advantagesthat we can offer you:
VERSATILITY
A wide assortment of sweet biscuits and savoury snacks to choose from, packed in a refined packaging and in the weight you require, adaptable in size to the space of the serving tray or trolley in use.
SPEED
Deliveries on time agreed with you and a quick replenishment of the product.
CUSTOMISATION
We offer different packaging solutions customisable with your brand, claim and corporate colours.
ITALY
Offices:
Via Galileo Galilei, 36
Borgaretto (To) – Italia
Shop:
Corso Alcide De Gasperi, 20
Torino – Italia
Website :www.briccodolce.it