WOLF BUTTERBACK KG EXPORT
NEW PRODUCTS
Sweet Turtle Vanilla-Cream
Filled Pizza Slice Salami
Mediterranean Cream Cheese Stick
CROISSANTS
Laugen Multi-Grain Cornet
Marble Croissant with Milk Cream and Chocolate
Croissant Royal with Apricot Filling
Croissant Royal with Vanilla-Cream
Croissant Royal with Nougat Filling
Croissant Royal with Strawberry Filling
Croissant Royal with Chocolate-Cream
SWEET FILLED PASTRIES
Raspberry Vanilla Turnover
Chocolate- and Vanilla-Cream Crescent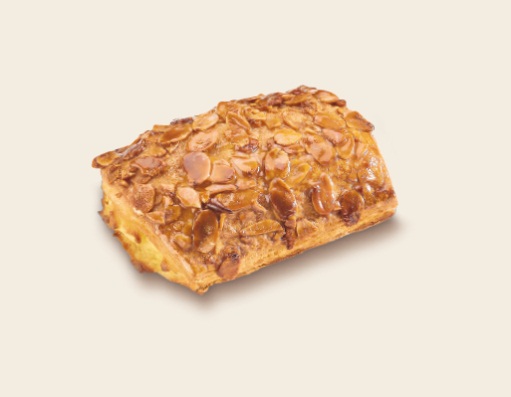 Vanilla-Cream Pastry with Almond Decor
SNACKS
Greek Spinach Strudel with Feta Cheese
Red Pepper and Tomato Strudel
Multi-Grain Twist with Turkey and Vegetables
Croissant with Hamcubes and Cheese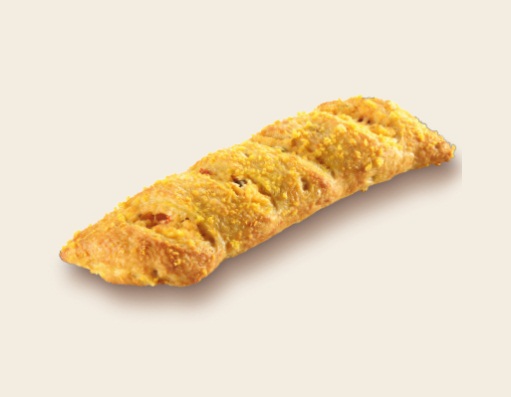 Cream Cheese Hot Pepper Snack
Sweetcorn Pastry with Garnish (crunchy sweetcorn granules)
Filled Pizza Slice Prosciutto
Filled Pizza Slice Margherita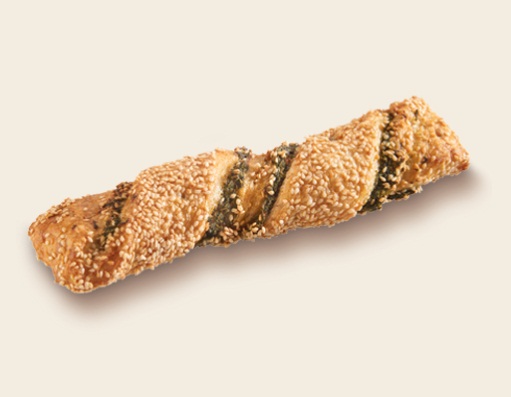 Spinach Twist with Feta Cheese
MINI PASTRIES
Mini Twister Trio "Snack"
Mini Laugen Multi-Grain Cornet
Mini Spinach and Leek Turnover
AMERICAN BAKERY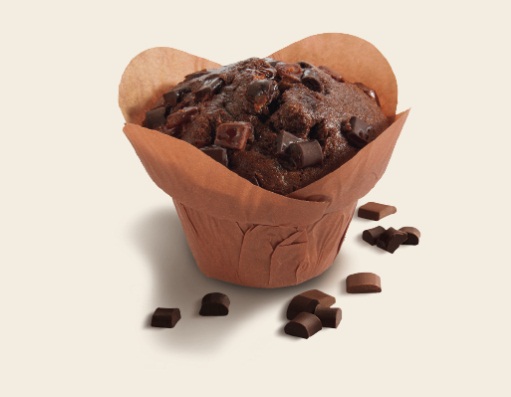 Yummy Muffin Double Chocolate
We're delighted you want to get to know us!
As the saying goes: "The way to a man's heart is through his stomach!" We believe this also applies to your customers. With a wide and varied selection of products, you can offer your customers something to suit their taste at any time of day. Croissants first thing in the morning, savoury snacks for lunch and sweet pastries as an afternoon treat.
In our role as baker, consultant and source of creative ideas, we would like to help you live up to your customers' high expectations. Together, we can bake sweet pastries and snacks for all tastes and all moods!
Fresh daily bakery goods to complement your range
Fresh. Guaranteed to succeed. As if you've baked them yourself! This is how we would describe our deep-frozen bakery goods. We leave nothing to be desired, offering everything from flaky croissants and sweet pastries to savoury snacks and creative ideas for on the go. Suppliers of freshly baked goods can choose from our wide selection of more than 150 products. Simply pick your favourites as the perfect complements to your range.
Deeply rooted in the region
Our bakery goods have been developed and prepared at just one production site and office in Fürth for the past 25 years. We send our deep-frozen pastries from the beautiful town of Fürth to more than 20 countries around the world. It is important to us that we know the provenance of all our ingredients. This is why we source a large portion of our raw ingredients from the local region.
A partner on all levels
When we do something, we do it for our customers. Our team of passionate bakers, our creative technical advisors and our competent sales force are all at your disposal. The "Wolves" at WolfButterback are always at your service, working on new products, providing on-site bespoke consultation, offering seminars, giving creative inspiration and, of course, a full range of services!
We know what makes the market hungry, and you know what your customers want. Try our products for yourself and discover our passion for bakery goods!
Our History
"Deep-frozen products that match, if not surpass the taste, appearance and high, hand-crafted quality achieved by a baker." In 1991, master baker Erwin Wolf had a vision that is still making history today – the history of Wolf ButterBack that goes back 25 successful years. 
Passion and fighting spirit
1992
The modest foundations of Wolf ButterBack were laid in a double garage in Stein, near Fürth. In the early years, Erwin Wolf, Dagmar Kreis and a team of 13 staff produced a range of 12 butter pastries
1994
The hard work pays off! After its successful launch, the premises in Stein soon become too small. The business moves to a larger production facility in Nuremberg. New products are created and the range is extended.
1998
Having been with the company since the start, Dagmar Kreis is appointed Managing Director. The Franconian company now employs 74 full-time staff and 250 part-timers. The product range has since multiplied.
Striding into the future
2000
The wish for its own premises grows as quickly as the company itself. New company premises are built in Fuerth, equipped with state-of-the-art production machinery, a high-bay warehouse and several offices.
2004
A new family has to be found: following the tragic road death of Dagmar Kreis, Erwin Wolf decides to sell the company to the Martin Braun Group which is incorporated within the Oetker Group's food division.
The site continues to grow
2006
The company's notable growth makes it necessary to build a new complex on the same site. The second facility, that has a capacity for five production lines, a deep-fry donut line and a high-bay warehouse for up to 5,000 bays, is commissioned.
2009
Deep-frozen pastries take on the world: by 2009, Wolf ButterBack is selling its deep-frozen pastries to more than 20 countries. Our products can be enjoyed in countries such as Austria, Italy, the Netherlands, Scandinavia, France, Belgium, Estonia, Russia, Slovenia, Turkey and Japan.
Deeply rooted in the region
2016
We're staying in Fürth! With a new social block for up to 800 staff, Wolf ButterBack invests in its future in Fürth.
Work on the third production facility starts on 20.10.2016.
It's not just the butter that creates the flavour!
Flavour and quality are at the heart of everything Wolf ButterBack does. This is why we use best branded butter in every pastry we make. After all, it creates a natural and harmonious flavour. The airy pores ensure that the pastry stays fresh for a long time. This is why we leave our doughs to rest for up to eight hours after production.
Progress and tradition – hand in hand!
In our production facility, the traditional craft of baking meets state-of-the-art technology. This combination is a guarantee for consistently high quality. To ensure that we always achieve a hand-crafted appearance and the typical "homemade" flavour, we employ many trained bakery staff who channel their knowledge and expertise into the production process.
One step ahead with innovative ideas!
As an expert in the production of deep-frozen bakery goods, we know what moves the baking world and the consumer market. When developing new products, we not only consider current trends but also local market needs. Our team draws on a deep reservoir of creativity and ideas, irrespective of whether they are improving existing products or working on completely new creations.
We're never happy until you're happy!
Customer service and reliability are an integral part of our daily work, just like the butter in our products. We always go that extra mile for our customers and look at things from their perspective. This is why we produce a large selection of bespoke products that reflect our customers' needs.
We have more than one ace up our sleeves!
In fact, we have 500. Be it bakers, members of our sales force, or production and warehouse staff, Wolf ButterBack employs a highly professional and experienced workforce. The skills and qualifications of our staff enable us to view the bigger picture without losing sight of the fine detail.
The future in focus
We see active environmental and climate protection as an absolute must. This is why we are constantly reducing our energy consumption in line with a certified energy management system. Our commitment to sustainable business was last documented in a Sustainability Report in 2014. Moreover, we take current quality criteria in the production of food very seriously, as is demonstrated, for example, by our use of sustainable cultivated palm oil.
GERMANY
WOLF BUTTERBACK KG EXPORT
Magazinstrasse 77
D-90763 Fürth
Website : www.butterback.com